Idea Filter for Clarity and Consistency
As entrepreneurs and business leaders, we often forget that we serve people in our daily work. Though we know and speak it, it is not always easy to be emphatic. As a result, it is easy to miss out on the relevant ways to serve them.
Customers are concerned about what matters to them, whether they are aware or not. They are unique individuals. Messages sent to one may not appeal to another. This, therefore, creates a need for brands to be in sync with their customers. The personal relationship is why most successful brands breed more fans and loyalty.
To have a connection with humans, one has to understand what motivates them. Humans are moved by how they view the world. As a result, there is a need for brands to tap into the current and emerging dynamics in people's relationships. This helps to give context to all the tactical and operational data that the brand receives.
Magathium Strategy helps a brand to become the best version of the customer's perception. We focus on the individual customer to find out who they are beyond demographics. Giving us the opportunity to group people with common character traits. Moving from a place of ambiguity to one of clarity and consistency. Using these psychology-driven methods, we transform how you see your customers and reposition you in their minds. Moving them to action with the right message.
We are unlocking the value that is in understanding the motivations we have as people and aligning them to serve us better!
Hi I'm Rody Zimete. I work with business leaders and entrepreneurs to help their brands become their truest version. Helping to sift, articulate and facilitate ideas for deeper and smarter connections with customers. After working with me, you will be clear on what your brand stands for, who it is for, how you can be different from your competitors and how to communicate effectively with your target customers.
We will work together to uncover what makes your brand unique and what your customers love about it. Using your shared beliefs, we will reveal the right message to send to your customers. With the understanding that a brand is much more than design, we will work on attracting your ideal clients on an emotional level.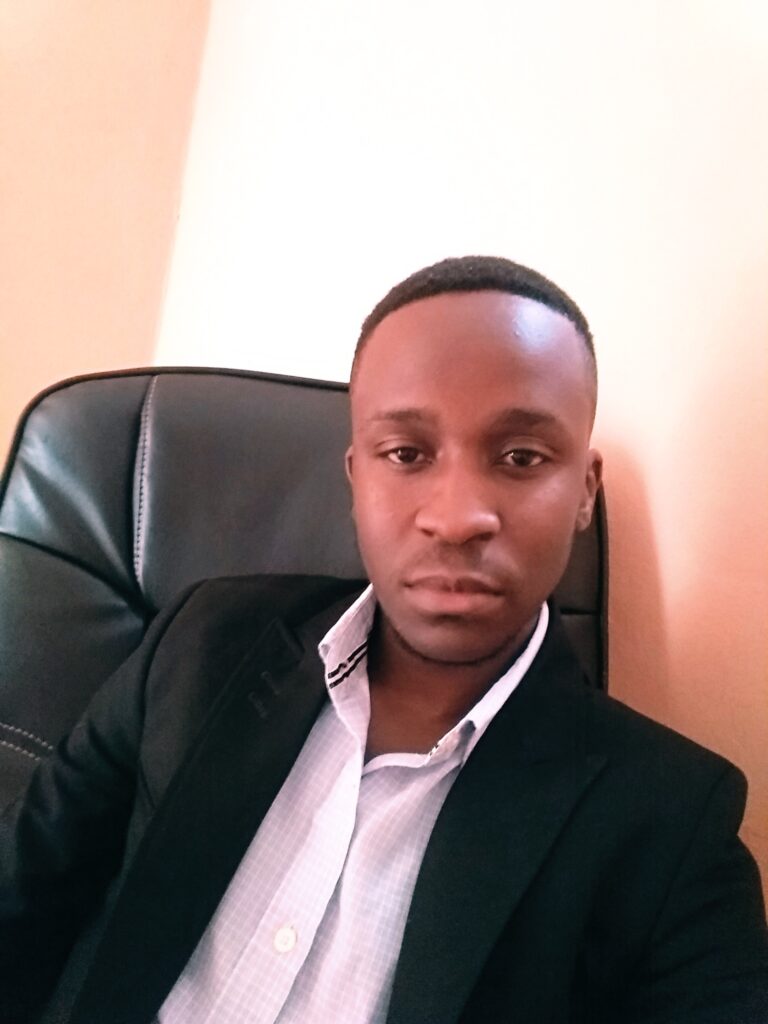 How I Started Magathium Strategy
I began in early 2020, literally days before the COVID-19 lockdowns, after moving to South Africa from Zimbabwe. The economy back home had just turned for worse.
Having worked as a self-taught web designer and social media assistant, I developed a love for all things marketing. It was odd for my parents, of course, since I was an Accounting graduate.
I worked with small businesses from my town as a freelance web designer or social media assistant as soon as I finished college. It seemed like I was having the same conversation with the entrepreneurs I met. They always narrated how they have tried using social media and their website to grow their businesses.
"We get better conversions when we met the potential customer in person. It is not worth further investment." I always countered with a question, "Why do you think your customers prefer you to your website?". They always answered, "Nothing beats the human touch". I thought this is true but how do we explain the successful online brands in the same industry? I also asked how they spoke to their customers and realized that their relationship was beyond the products they sold. Then I thought, can we find out what they loved about the entrepreneur?
When I moved to South Africa, I could not get a job. I spent most of my spare time reading books and on YouTube videos. I came across psychology in marketing lectures that made the questions I had a couple of years before re-emerge. I drowned myself in every psychology, and eventually emotional intelligence, book I could find. With the help of experts from all over the world, I found out the problem my Chitungwiza entrepreneurs faced, has made potential projects and businesses go bust all over the world.
In early 2020, I developed a tool that could help brands leverage what their fans love about them. I got in touch with every other business owner I had worked with back home and in South Africa. The feedback I got inspired me to start Magathium Strategy. Their feedback made it easy to improve the tool I made. I even used it to sift and articulate my ideas to my team members. Since then, I've had the privilege to work with brands from all over the world helping them with their ideas.
What does Magathium mean?
I love cartoons! There are in the background when I'm not listening to a sermon or a podcast. One day as I was working on this idea I got "Magathium 239" from an episode of The Penguins of Madagascar, one of my favorites. In this episode, "Magathium 239" was a chemical used for a time-traveling machine. One could not use the machine without it acting as fuel. I thought this summed up what I wanted to do.